For over fifty years, the LA-based 1939 Society has helped Holocaust Survivors by providing a community of support, and by sharing members' Survivor Stories through youth-education initiatives. But to reach a younger audience, the brand needed an update. Our rebrand helped The 1939 Society ensure the stories of its members — and their legacies — would not be forgotten.
A renowned philanthropist hired us to rebrand this platform to bring it alive for millennial digital engagement given how the child holocaust survivors were now in their late 80's and the need for the legacy to continue was the highest priority mission at hand.
Assess
Sales & Marketing Assessment Report, Pre-Sale | Sale | Post-Sale Touchpoints, Buyer Intelligence, Competitor Shopping
Optimize
Sales Go-To-Market Playbook, New Lean-Data Sales & Marketing Dashboard, New Revenue Opportunities, New Sales Deck
Build
NEW Unified Marketing & Sales Story Messaging Assets, Sales DNA Standard Operating Procedure, Custom Sales Collateral Creation, Final Approved Assets Tested & Refined
Launch
Pre-Launch Marketing & Sales Training, New Sales Assets Testing & Refinement, Post-Launch Internal & External User Adoption Report.
Monetize, measure & refine
Lean-Data KPI Dashboard Monitoring, Sales-Growth Analysis, Hands-on Sales Activity Support, Monthly Sales Recommendations Report. Quarterly Sales Campaigns, and Team Workshops.
A full deep dive into the most effective non-profit organizations was conducted to assess their best practices for driving digital donation revenue. A total rethink of all processes and activities relating to fundraising was done to furnish the Fundraising & Marketing Assessment Report. A new approach to pre-donation, donation, and post-donation touchpoints was recommended as a part of the rebrand process.
Digital revenue was a new focus for The 1939 Society. The new website improved on the previous versions "mail-in only" donations system with an easy-to-use online system — much simpler for younger users.
Doing old things in a new way takes much research, testing, and strategy. Given the new goals for the organization, we rendered a new Brand Donations Go-To-Market Playbook and instilled new lean-data KPIs with executive dashboards to monitor performance across all major fundraising and marketing activities.
The 1939 Society also benefited from our adding several monthly membership options, each tiered for different donor demographics. We also designed benefits packages for each membership level, which helped grow donation size and incentivized one-time donors to become lasting supporters.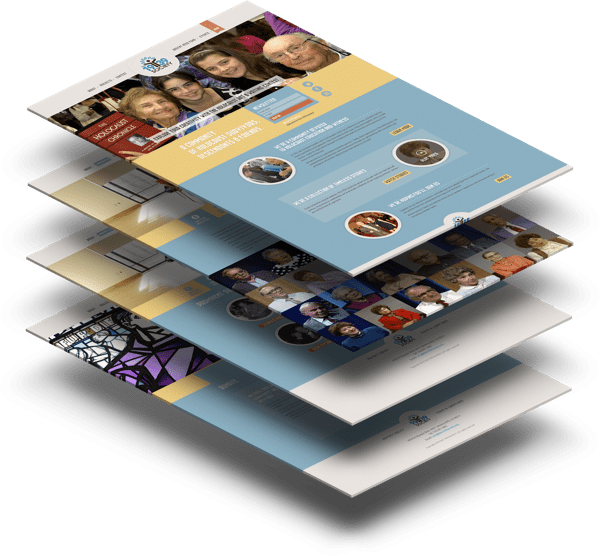 Logo Directions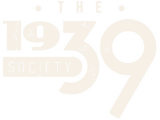 Bridging the generational gap between the holocaust child survivors (now in their late 80's) and their grandchildren was no small feat. We activated three pre-launch initiatives to develop brand ambassadors and influencers from within our membership base to directly influence other millennials to back and promote our launch campaign.
The executive team received a comprehensive training on how to best use their new brand-donation assets, new marketing and messaging protocols, as well as post-launch user adoption report.
The 1939 Society increased donations by 38% within the first year of the launch as well as enrolling hundreds of new digital donors who pay on an automatic monthly donation basis to help this meaningful organization continue it's legacy for decades to come.
38%

Increase in donations in the first year

1st

Fully Digitalized Donation Platform
"The Knightsbridge team has the unique ability to integrate an immense amount of information of all forms and types and present it in a creative, interesting and engaging approach. Our website, and hence our organization, has benefited immeasurably from their talent."